The orange pipe is a gas appliance connector.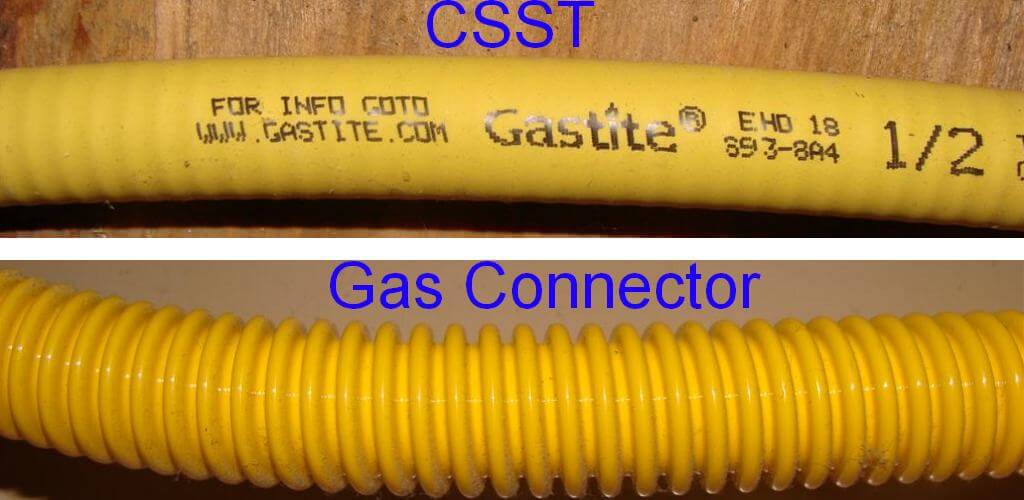 That's funny. I only ever see it with a yellow cover.
I think pro-flex had an orangy (pretty sure that's a word) color like that at one time. How old was the house?
There ya go. Cheapest crap they could get their hands on!
If that was in Alberta the plastic sheathed power line would be wrong.
Would not want it in my home.