Hello all,
I'm having a house built in Spring, TX and I hired an inspector to come through and make sure everything was on the up and up.
One of the first things he noticed was inadequate lateral support for the ceiling joists in the garage. Picture below.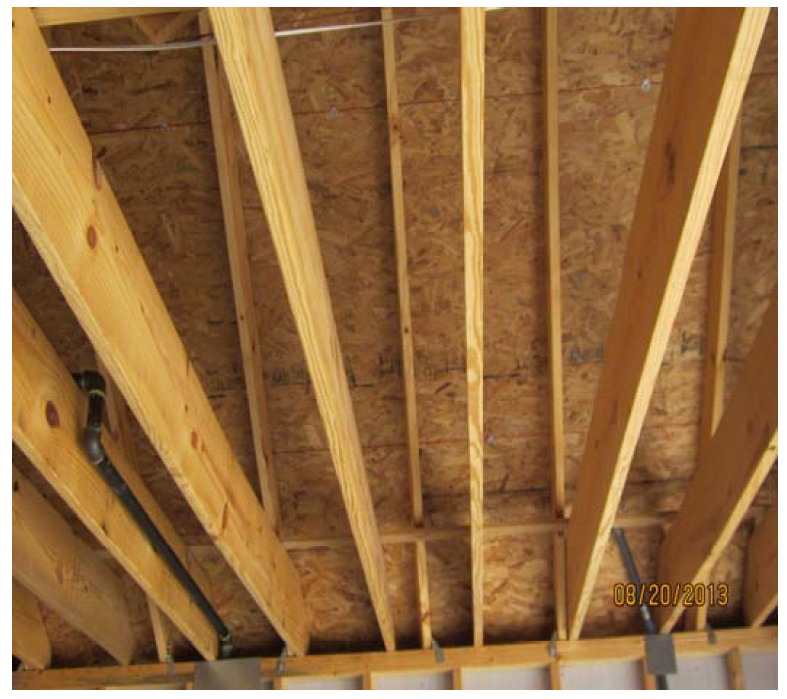 I took this to my builder and asked that he install the bridging my inspector recommended. My builder said to me that he's going to install a "strong back" on top of the joists in the center of the garage according to R802.8.1 (I'm no expert, but I can't see any reference made to such a feature when I looked up the code). I went back to my inspector and reported what my builder said, who replied that a strong back isn't a substitute for bridging.
What is correct? Is a strong back or "rat run" adequate for lateral support? I appreciate your input.