New York Approved Seminars- Our Next one is Set for September 29th, 2007- The class is already confirmed with 20 students to date- all in attendance will receive their certifiactes the same day and we will send notification to Dept. of State to show your successful completion! For those renewing end of this year and in 2008, you need 6 hours. Starting 1-1-09, you need 24 hours- and we have enough courses to mee that need too. See the substantial discount below!
Continuing Education Courses for NYS Licensed Home Inspectors
APPRAISAL EDUCATION NETWORK SCHOOL*** at the Merrell Institute***
1461-16 LAKELAND AVE., BOHEMIA, NY 11716 631-563-7720 FAX: 631-563-7719
NYS Approved Home Inspection CE Course Dates SEPT. 29TH-6 HOURS:
**SEPT. 29TH: HOME INSPECTION PRE-INSPECTION AGREEMENT & REPORTS (4 hours) 8-12noon… 80** SEPT. 29TH: THE BETTER MOUSETRAP- EXPLAINING COMPONENTS LIKE A PRO (2 hours) 1-3pm. 50
BOTH COURSES ARE DISCOUNTED TO $ 100.00 FOR PRE-REGISTRATIONS.
THESE 2 COURSES WILL MEET YOUR CONTINUING ED REQUIREMENTS FOR 2008
NOV. 10TH: HUD DEFICIENCY INSPECTING FOR RESIDENTIAL HOMES 8-12NOON 4 HRS… 80 NOV. 10TH: COMMON HOUSE DEFECTS 1-3PM 2 HOURS........................................................... 50
BOTH COURSES ARE DISCOUNTED TO $ 100 FOR PRE-REGISTRANTS
THESE 2 PROGRAMS WILL EACH MEET THE 6 HOUR REQUIREMENTS BEFORE YOU RENEW!
Each Home Inspection Registrant must apply in advance for each course requested. You must include your Name, Home Inspection License #, address and proper payment for each seminar registered for: (Print Clearly) Take any class listed above or both and meet your Home Inspection CE Class.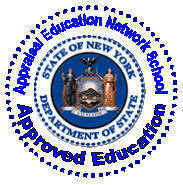 ](http://www.merrellinstitute.com/stateaccess.html)
Student Name_________________________________ LIc. #_____________________________
Address________________________________________________________________________
Town____________________ NY Zip Code_________ Telephone #_______________________
Date(s) and Course(s)_____________________________________________________________
________________________________________________________________________________
Total Fee: $__________ Payment Method: ] check ] VISA/Mastercard 3 Digit Code_______
Card #_________________________________________________ Expiration Date____________
Once I register for a program, I understand there are no refunds permitted. There is limited seating for each program. There is mandatory attendance required for each class. Each student must be on time. Each student will receive a completion certificate at the conclusion of each seminar and their name and license # will be presented to the State as required by the NYS, Dept. of State. We also retain records at the school as mandated by NYS. Handouts, materials and/or manuals are included in each class. There is no exam for any of the above programs. The above seminars may be endorsed or approved by a variety of National Organizations. Each course specialty will determine the affiliation or endorsement. Our Environmental Courses are IAC2 Approved. Our Inspection Courses are recognized for NACHI CEU Credit. All courses listed are also approved by the Housing Inspection Foundation.
**Signed__________________________________________________ Dated______________________ **
**SCHOOL DIRECTOR/FOUNDER: BILL C. MERRELL, Ph.D. **
SCHOOL ADDRESS: Merrell Institute Facility 1461-16 LAKELAND AVE, BOHEMIA, NY 11716
PHONE: 631-563-7720 FAX: 631-563-7719
**Make Checks Payable to: Appraisal Education Network School **
back to: www.merrellinstitute.com](http://www.merrellinstitute.com/) our main web site
www.merrellinstitute.com/homeinspectce.htm