Just the book I need. ha. ha.
Since this area is Square D mostly, I thought this was pretty interesting.
After all, I have used PC's for Dummies in the past and was great.
http://www.dummies.com/WileyCDA/DummiesArticle/id-4797.html




http://media.wiley.com/product_data/coverImage80/0X/04719183/047191830X.jpg


Keeping to Code: Choosing a Circuit Panel and Distribution Panel Location
Adapted From: Wiring Your Digital Home For Dummies [RIGHT]http://media.wiley.com/spa_assets/site/dummies/globalimages/printer_ready.gif Printer-ready version [/RIGHT]
When installing electrical service in your home, you should carefully choose the circuit panel that meets your needs and follows the electrical codes. Manufacturers produce residential circuit panels in various sizes, including 100-, 125-, 150-, and 200-amp versions. The 100- and 200-amp panels are the most popular. You must also follow the required building codes when choosing a distribution-panel location.
Choosing a circuit panel
It is usually cost-effective to choose a 200-amp panel, especially if you envision a lot of electrical expansion in your home later. The 100-amp panels have a maximum of 32 circuit-breaker spaces, and the 200-amp panels have up to 40 spaces. These panels are equipped with a main circuit breaker; if the panel's main breaker turns off all the power in the residence, or if it's one of up to six such panels in a group that does it, it must be marked as a service disconnect. If they're sub-panels, a *MAIN *marking label is appropriate.
The electrical code limits the number of circuits in a panel to 42. For a single-phase system, if more than 40 spaces are required, you must install more panels. The largest three-phase panel has 42 circuit spaces. The code also requires that all power be turned off with no more than six hand operations. Additionally, these disconnects are required to be grouped for one occupancy, such as a single-family home or an apartment.
Figure 1 shows a Square D 200-amp 40-circuit panel. Over the years, many manufacturers and styles have come and gone, but Square D uses the same breaker and panel style that they introduced many years ago. A new Square D breaker made today will fit in panels that were installed 40 years ago.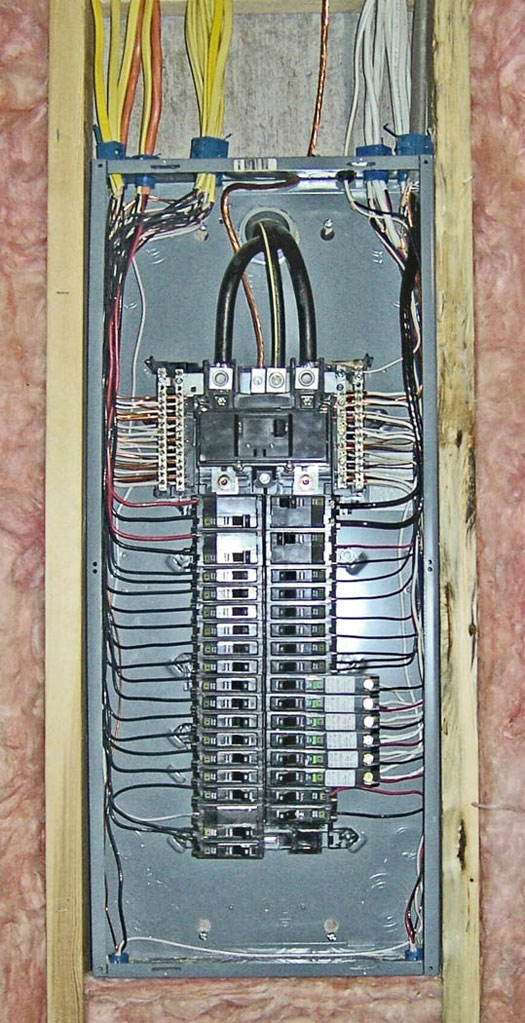 Figure 1: Square D circuit panels have changed little over the years.

Very large houses commonly have panels in scattered locations. By code, the disconnects for these remote panels must be grouped and marked as service disconnects, and each disconnect must be marked for the location it serves. At some accessible location inside or outside the home there must be one to six marked service disconnects that turn off all the power to the home. The main breakers in any remote panels shouldn't be marked as service disconnects. They must be marked with information that states from what source panel they're fed.
Choosing a distribution-panel location
Your distribution panel should be somewhere both safe and convenient. It should not be blocked by obstructions, not only because you need to access it easily during installation and maintenance, but also because you may need to access it quickly in an emergency.
Building codes make the following requirements for panel location:
The area in which the panel is located must have at least 6.5' of headroom. If the top of the panel exceeds 6.5', the clear working-space requirement is extended to the top of the panel.

There must be at least 30" of clear wall space from the floor to the ceiling. (Don't worry, the panel doesn't have to be centered.)

Pipes or ducts may not run above or below the panel.

If something has to be run over the panel, it must be beyond the front of the panel. To clarify: If a 4"-deep panel is mounted to the wall and a pipe has to be run over the panel area, the pipe must be more than 4" away from the wall and be higher than 6.5'. If necessary, you can install a false ceiling so long as the required 6.5' of headroom is maintained.

The floor space must be clear to 3' in front of the panel. The combination with the 30" above and the 6.5' height defines a clear working area that is 30" wide by 3' deep by 6.5' tall.

The area must be lit.

The panel can't be in a bathroom. Code defines a bathroom as an area with a basin and one or more of the following: a toilet, a tub, or a shower. You also cannot install the panel in a clothes closet.
Normally, the panel's main breaker serves as the service disconnect. If so, the conductors feeding the panel are service-entrance conductors. By code, service-entrance conductors have to be terminated in the panel as near as possible to their point of entry to the building. This usually dictates that the panel be installed on an outside wall or on a stub or partition wall that connects to an outside wall. Service-entrance conductors can be run on the surface outside of a building to any necessary distance, and then brought into a building and terminated in the panel.

The power company usually overfuses the service-entrance conductors. Their fuse is sized to protect their transformer, not your service-entrance conductors. If your service-entrance conductors become shorted, they're likely to burn before the power company's fuse blows. Code considers service-entrance conductors to be outside of the building if they're encased in 2" of concrete. In a basement or on-slab construction, you can run the conductors below the slab to a central location remote from the meter location.
Marcel