It's an electric water heater…I wouldn't report anything.
PEX should be a minimum of 18" off the appliance. Is that sill plate PT in the background?
Well one thing i wrote was support , cant really see it the picture.
The other one i was wondering about was the 18 inch approved material i looked in code check, it just says hot water tank nothing about gas or electric. but it mention pex must have 18 inches of approved material to join Pex. I have seen only 2 tanks done this way others had copper.
I believe there should be about 18 inches of ridged pipe between the water heater and the pex. I don't remember why I'm thinking that… I don't think there would ever be a real issue with what is there, so I wouldn't make a big deal about it, but state that common best practices call for it.
From the Zurn PEX Design Guide:
Cool! Thanks Mike… too bad we don't have greenies to give you any more for your research.
Well i wrote the 18 inch up and got told there is nothing wrong with it on this one The other fixed it and installed copper. I think with the bend and heat this may cause a problem down the road Mark.
Ok i stand corrected then Thanks Mike
Wirsbo PEX requires 18" separation. They sell a specific connector for the application. Those are Wirsbo connectors in the picture, not Zurn.
Innocent until proven guilty Wayne. ;):mrgreen:
I think I might of noted it too, because it is not a standard application although approved by Zurn Pex. Thank you Mike for your post.
I think we all learned something new here again today.

LOL now i am a old confused man. so i was right on this one or was i wrong.
According to Stephen, you are correct but I can't tell what brand it is.
Yes i am confused or i am right Mark
or i am old lol;-)
I used to report the lack of an approved material between electric WH and Pex piping until I was informed that in Canada, it was not a requirement.
Pex required the spacing in the US but not in Canada go figure…but material quality changes and it may not be a requirement today.
Yes you got it, exactly! :mrgreen: I'm so glad you understand now!

This is a Zurn pex18" hot water tank connection to pex tubing.
I would think that the proper way would be to use this or solid copper pipe to make the connection and switch to pex.
Waynes picture just dosen't seem right.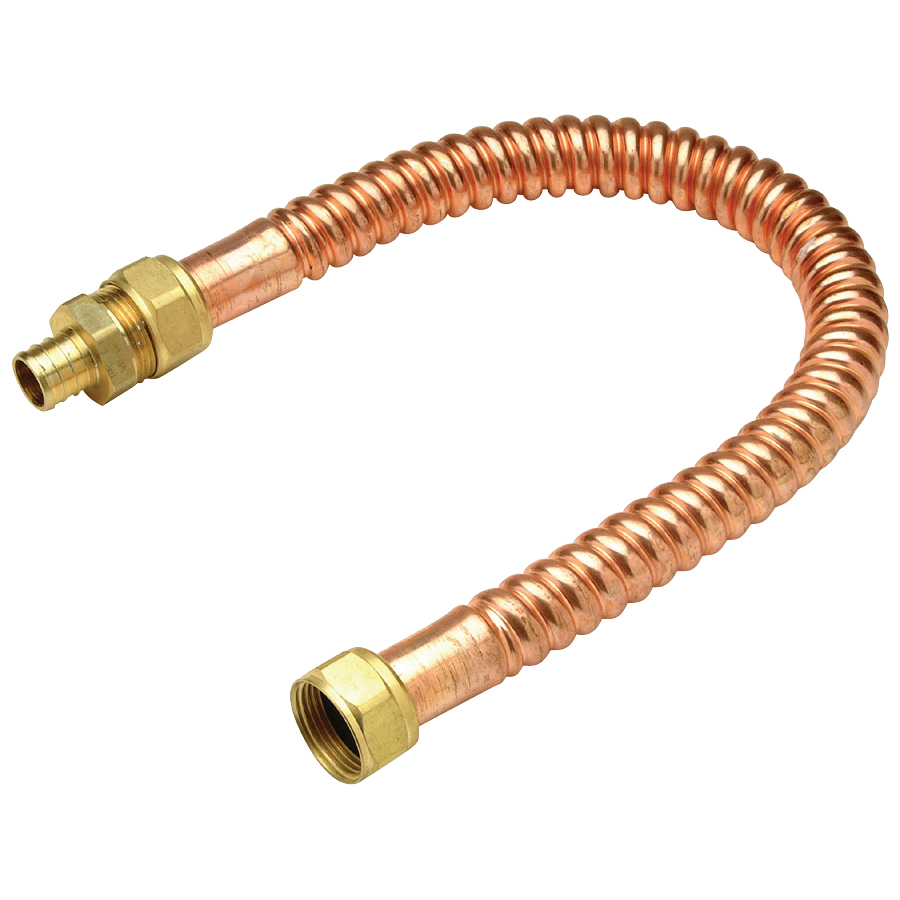 Thanks Marcel i was going to ask what is the difference between Zurn and Wirsbo, Lord where did the good old days go with cooper lol. i Remember zurn had a problem with connections .