It's a back fed breaker which is fine. The other option the blue is for MLO (main lug only). A back fed breaker requires a clip or screw to fasten it in place. Can't see much detail from the photo but there appears to be other issues.
Robert,
Is the "back feed breaker" specially designed? Or is it just a regular breaker?
Do you have a photo of this "clip" you speak of?
Thanks.
wont allow to show another photo. people built in a wall of shelves which only gave me less then 16inches to get in to take photos and inspect.
Here you go…now this one is designed with the screw.
Here is another type for a panel designed to be used for backfed circuit breakers.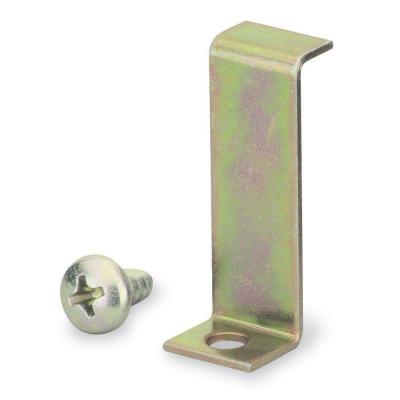 Main power looks as if it is going into a breaker instead of a power strip
OK…now you just plain lost me.:shock:
That is what a back fed panel is. The power feeds through the breaker onto the bus.
lol…oh the use of the term Power Strip threw me off…lol
I am sorry, should had said bus