Merrell Institute ~ Appraisal Education Network School
http://www.merrellinstitute.com/licensedhomeinspectionprogram.html
Modules 1, 2, 3, and 4 are $ 1200.00 Complete- Lowest Price Around within a 100 mile radius- Module 5, is optional at the conclusion of the program!
http://www.acteva.com/booking.cfm?bevaid=154818
To Sign Up For the Program on-line using Acteva- encypted for your safety!
**OUR NEXT EVENING/WEEKEND PROGRAM STARTS 3/24/08 **
Our Entire Program (all 5 modules-140 hour NYS Approved Program) has been Approved by NEW YORK STATE. Our School Founder/Director is Bill C. Merrell, Ph.D. All Approvals have been issued by the New York State, Department of State, Division of Licensing Services for HOME INSPECTION LICENSING. **The Programs below will include a Home Inspection Program for Residential Transactions (Best Inspector Program- 200 Value), a Yellow pages Listing ( 150 Value) , Affiliate Membership to North American Association Network and 1st Year's Membership to NACHI (National Association of Certified Home Inspectors- 289 Value) A Turn Key Operation for our students ! This Saves thousands as compared to some of our competitors. All we require is that the fees are non-refundable. We include all books, materials, handouts, software and final exams! Hundreds in Extras included in your Tuition! I Challenge any other school to meet our price and what we include in our program! **We are pleased to be the Largest Home Inspection School on Long Island based upon successful graduates! Ask our competition for their stats! With over 700 in benefits, and a Module 1, 2, 3 and 4 Special of $ 1200. Google and Bill Merrell have joined forces to explain career basics of entering the field of home inspecting. Check it out here: http://drmerrell.googlepages.com/homeinspectioncareer](http://drmerrell.googlepages.com/homeinspectioncareer) http://www.merrellinstitute.com/approv2.gif
Hundreds worth of Software, Yellowpages Directory & Books Included!
endorsed by www.northamericanassociationnetwork.com](http://www.northamericanassociationnetwork.com/)
NYS Approved Accelerated Eve & Sat Program
New Home Inspectors in New York State. There are 4 independent 25 hour courses, each with a 50 question final exam. There is a 40 Hour Supervised Inspection Training Program which will involve direct supervision by a Licensed Home Inspector. We will offer each program as follows:
MARCH DATES AND TIMES ARE HERE! MON, TUES, WED, THURS EVE 6PM-10:30PM and SAT 8AM-4PM
**Module # 1: **$ 450.00 3/24, 25, 26, 27 (EVE) 3/29 (DAY) 25 Hrs + Exam NYS Approval Code P0011
Topics for module 1: Structural, Exterior, and Roof
**Module # 2: **$ 450.00 3/31, 4/1, 2, 3 (EVE) 4/5 (Day) 25 Hrs + Exam NYS Approval Code P0012
Topics for module 2: Interior, Insulation, Ventilation and Electrical
**Module # 3: **$ 450.00 4/7, 8, 9, 10 (EVE) 4/12 (Day) 25 Hrs + Exam NYS Approval Code P0013
Topics for module 3: Heating, Cooling and Plumbing Systems
**Module # 4: **$ 450.00 4/14, 15, 16, 17 (Eve) 4/19 (Day) 25 Hrs + Exam NYS Approval Code P0014
Topics for module 4: Overview of Profession, NYS Licensing Law and Report Writing
Module # 5:

1,100.00 - 40 Hours Supervised Inspections 5/3,4,10, 17, 18, 2008 NYS Approval Code P0015 -

700.00 our students!
MODULES 1 2, 3, 4: Pre-paid:$ 1,200.00** 100 Hours Education **
MODULES 1, 2, 3, 4 and 5: Pre-paid:

1,895.00** Modules 1, 2, 3, 4 can Take Module 5 for ONLY

700.00 as our discount rate! For this fee, this is a Non-Refundable Program! THAT'S ANOTHER $ 400 SAVINGS!**
Module # 5 (5-6 DAYS ARRANGED BY SCHOOL)- Please register separately for Module 5-Specific daily schedule will be distributed during Modules-CLICK HERE FOR MORE INFORMATION !](http://www.merrellinstitute.com/module5.html)** Module 5 is schedule to meet the 40 hour requirement) WE ATTEMPT TO COORDINATE 1-2 INSPECTIONS PER DAY TO MEET THESE REGULATIONS dates proposed are announced here-see above for tentative Module 5 dates. **
**APPRAISAL EDUCATION NETWORK SCHOOL at the Merrell Institute **is offering a comprehensive program over multiple weeks as an accelerated program. NYS, Dept. of State approved! This means weeks to a new career is a real possibility! Including the classroom instruction and the supervised inspections! We are thousands less than our competition. OFFICIAL NYS, DOS Approval as an Approved Home Inspector Licensing Program was granted 12-14-05 for us to run this exciting new program! Don't gamble on your future. All course materials presented to NY State is copyrighted protected and owned by Bill C. Merrell, Ph.D. See Dates and Times below. We will host this program, and an accelerated day program and then Module # 5, to give students an option to obtain their License in NY State at a very competitive price. **N.Y.S. Home Inspection Licensing Law is here…Are You Ready to meet the new regulations for a Home Inspector License? We can help and our prices include books, materials, final exams! **
**Program/Modules are NYS, Dept. of State approved! We are committed to the success of the Licensing Education program for Home Inspectors! Our programs are also approved by multiple Home Inspection organizations. ****I Wish to Register for the NYS Approved Home Inspection Program as follows: (Fax, Call or Mail) **
Name______________________________________________________
Phone_____________________________
Address___________________________________________________
Town____________________________ State_________ Zip_________
Program:
] Modules 1, 2, 3, 4: 1,200 ] Modules 1, 2, 3, 4, 5,: 1,895
] Module(s) _________ Fee $___________
] Check ] VISA/MASTERCARD
#___________________________________________
Exp._________ 3 Digit Code_____
I wish to register for the program listed above. Courses are NYS, DOS approved. Attendance and passing each final is mandatory. Class size limited to 20 students per module. No refunds permitted once you register for the program. Limited seating. Payment required at time of registration. Sign Up Early!
Signed________________________________________________________________
dated___________________
Questions? call us at 631-563-7720 for further information!
Fax to: 631-563-7719; Mail to: Merrell Institute/Appraisal Education Network School, 1461-16 Lakeland Ave, Bohemia, NY 11716
**YOU CAN ALSO SIGN UP FOR THIS PROGRAM THROUGH A SECURE SYSTEM, CALLED ACTEVA: NO ADDED COST TO YOU, AND YOU CAN PRINT YOUR CONFIRMATION IMMEDIATELY- IF YOU WOULD LIKE TO SIGN UP FOR THIS PROGRAM-MODULES1,2,3 AND 4 AT THIS TIME, CLICK ON THE FOLLOWING LINK AND SIGN UP! http://www.acteva.com/booking.cfm?bevaid=154818 **
**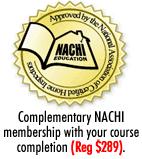 **
[RIGHT][/RIGHT]
**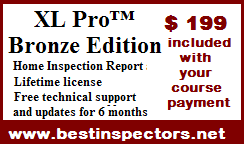 **