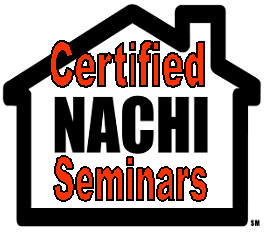 http://www.merrellinstitute.com/index.4.jpg

Our Entire Program (all 5 modules-140 hour NYS Approved Program) has been Approved by NEW YORK STATE. Our School Founder/Director is Bill C. Merrell, Ph.D. All Approvals have been issued by the New York State, Department of State, Division of Licensing Services for HOME INSPECTION LICENSING. **The Programs below will include a 1st year membership to NACHI ( 289 Value) and a Home Inspection Program for Residential Transactions (Best Inspector Program- 200 Value), a Yellowpages Listing ( 150 Value) and Affiliate Membership to North American Assoc. Network ( 100 Value). A Turn Key Operation for our students ! This Saves thousands as compared to some of our competitors. All we require is that the fees are non-refundable. They do include all books, materials, handouts, software and final exams! OVER 700 in Extras included in your Tuition! I Challenge any other school to meet our price and offer membership to NACHI, NAAN, Yellowpages and a detailed full-functioning residential Home Inspection Program.** We are pleased to be the Largest Home Inspection School on Long Island based upon successful graduates! Ask our competition for their stats! With over 700 in benefits, and a Module 1, 2, 3 and 4 Special of $ 1200. Other schools can't compete with these offers!
[FONT=Arial][/FONT]$ 700+ worth of Software, NACHI, NAAN, Yellowpages & Books Included!
] Executive Eve and Sat Program-Mon, Tues, Wed, Thurs Eve (6-10:30pm) Sat Day (8-5pm) for 4 WEEKS!
NYS Approved Accelerated Eve/Sat Program in 2007
MODULE 1 (Structural, Exterior, and Roof): 4/23, 24, 25, 26 EVE & 4/28 DAY ; 25 HRS plus Exam
**MODULE 2(Interior, Insulation, Ventilation, Electrical): **4/31, 5/1, 2, 3 EVE & 5/5 DAY; 25 HRS plus Exam
**MODULE 3(Heating, Cooling, Plumbing Systems): 5/7, 8, 9, 10 EVE & 5/12 DAY; 25 HRS plus Exam
MODULE 4(Profession, NYS Licensing Law, Report Writing): 5/14, 15, 16, 17 EVE & 5/19 DAY; 25 HRS plus Exam
Module # 5 (5-6 DAYS ARRANGED BY SCHOOL)- Please register separately for Module 5-Specific daily schedule will be distributed during Modules-CLICK HERE FOR INFO!](http://www.merrellinstitute.com/module5.html) Module 5 is usually completed within 2 weeks over approx. 5 days meeting the 40 hour requirement) WE ATTEMPT TO COORDINATE 1-2 INSPECTIONS PER DAY TO MEET THESE REGS! Len Ungar, CFI, CMI, (Long Island NACHI Chapter President) is the Licensed Home Inspector who presently supervises each inspector during Module 5. We are pleased to have him on our team. **
APPRAISAL EDUCATION NETWORK SCHOOL at the Merrell Institute is offering a comprehensive program over multiple weeks as an accelerated program. NYS, Dept. of State approved! This means weeks to a new career is a real possibility! Including the classroom instruction and the supervised inspections! We are thousands less than our competition. OFFICIAL NYS, DOS Approval as an Approved Home Inspector Licensing Program was granted 12-14-05 for us to run this exciting new program! Don't gamble on your future. All course materials presented to NY State is copyrighted protected and owned by Bill C. Merrell, Ph.D. See Dates and Times below. We will host this program, and an accelerated day program and then Module # 5, to give students an option to obtain their License in NY State at a very competitive price. N.Y.S. Home Inspection Licensing Law is here…Are You Ready to meet the new regulations for a Home Inspector License? We can help and our prices include books, materials, final exams!
**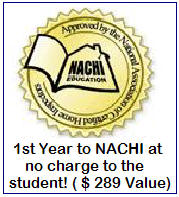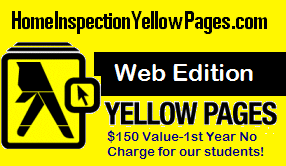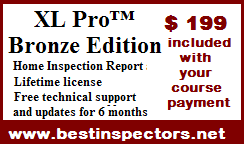 **
New Home Inspectors in New York State. There are 4 independent 25 hour courses, each with a 50 question final exam. There is a 40 Hour Supervised Inspection Training Program which will involve direct supervision by a Licensed Home Inspector. We will offer each program as follows:** (All 4 Modules are discounted****: Cost is 1,200 including**** books and exams! or 1900 for all 5 modules including Books, Materials, First Year NACHI Membership and a Residential Home Inspection Program as part of the course) We also can assist you in obtaining Low Cost General Liability Insurance through our School's Insurance Agent (Antos Agency, Smithtown, NY)**
**Module # 1: **$ 450.00 including materials and Final Exam-25 Hrs + Exam NYS Approval Code P0011
Topics for module 1: Structural, Exterior, and Roof
**Module # 2: **$ 450.00 including materials and Final Exam-25 Hrs + Exam NYS Approval Code P0012
Topics for module 2: Interior, Insulation, Ventilation and Electrical
**Module # 3: **$ 450.00 including materials and Final Exam-25 Hrs + Exam NYS Approval Code P0013
Topics for module 3: Heating, Cooling and Plumbing Systems
**Module # 4: **$ 450.00 including materials and Final Exam-25 Hrs + Exam NYS Approval Code P0014
Topics for module 4: Overview of Profession, NYS Licensing Law and Report Writing
Module # 5:

1,100.00 - 40 Hours Supervised Inspections: NYS Approval Code P0015 -

700.00 our students!
MODULES 1 2, 3, 4: Pre-paid:$ 1,200.00** 100 Hours Education incl. books, finals, NACHI, NAAN, Yellowpages Membership, Study Guide "for state test" and a Home Inspection software program.**
MODULES 1, 2, 3, 4 and 5: Pre-paid:

1,900.00** including materials and finals-That means that those enrolled in our Modules 1, 2, 3, 4 can Take Module 5 for ONLY

700.00 as our discount rate! For this fee, this is a Non-Refundable Program! THAT'S ANOTHER $ 400 SAVINGS!**
**I Wish to Register for the NYS Approved Home Inspection Program as follows: (Fax, Call or Mail) **
Name______________________________________________________ Phone_____________________________
Address_______________________________________________________________________________________
Program: ] Modules 1, 2, 3, 4 is 1,200 -or- ] Module (s) _______ Tuition ________ Dates__________________
] Check ] VISA/MASTERCARD #___________________________________________ Exp._________ 3 Digit Code_____
I wish to register for the program listed above. Courses are NYS, DOS approved. Attendance and passing each final is mandatory.
Class size limited to 25 students per module. No refunds permitted once you register for the program. Limited seating. Payment
required at time of registration. We will accept Module 5 Registrations after Module 1 starts for each program. Sign Up Early!
Signed________________________________________________________________ dated___________________
Questions? call us at 631-563-7720 for further information!
Fax to: 631-563-7719; Mail to: Merrell Institute/Appraisal Education Network School, 1461-16 Lakeland Ave, Bohemia, NY 11716
Home Inspection Certification Program Discussed-A Forum
Create or protect your own future by choosing from the comprehensive multi-course curriculum in home inspection that can help you to become more effective in your present position or put you on a new career path. It's anticipated that the home inspection industry will continue on this upward trend for the next several years. Are you ready? With the new requirement of Licensing almost upon us, you must enter the field with a solid foundation of education and experience.
Let us help you become a home inspector with our certificate program at the Appraisal Education Network School at the Merrell Institute Campus on Long Island, NY. Our comprehensive program will teach you the standards of practice of home inspection. It will provide you with a understanding and knowledge of the skills and practices necessary to own, manage and operate a successful home inspection business.
Note: These certificates will attests to a student's successful completion of a prescribed academic program. New York State does not certify inspectors and graduates should not represent themselves as "certified" inspectors. NY State has begun a Licensing process, which these course modules will meet. We can officially offer this 140 Hour Certificate Program since the State of NY, Dept. of State, Division of Licensing Services has approved our program! Faculty includes educators and those from the building industry and actual Home Inspectors. All courses are conducted in an workshop setting which encourages active discussion of work-related challenges. All Instructors are approved by NYS, Dept. of State prior to the start of each course.
Designed with you in mind! This program benefits…
Individuals new to the field
Experienced professionals who lack formal training
Experienced professionals who wish to learn traditional Inspection Techniques in an educational setting.
Employees from Local, State and Federal Agencies who desire to learn Home Inspecting
© 2005, 2006, 2007: Bill C. Merrell, Ph.D.-School Founder, Program Coordinator, Approved NYS Home Inspection Instructor
**Take me back to WWW.MERRELLINSTITUTE.COM **
**Take me back to WWW.REALESTATEFOUNDATION.ORG **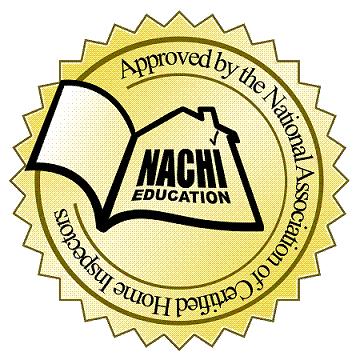 www.nachi.org to find out more about joining N.A.C.H.I. (National Assoc. of Certified Home Inspectors) 1st Year Membership included when you attend the entire 5 Module Program with our School.