Has any one seen this stuff up close and personal?

http://www.bondedlogic.com/construction-products/ultratouch-denim-insulation
I have not but i member it was on one those hgtv shows , Did you come across some?
No, I just saw in in an add today from the local building center.
It's made from recycled blue jeans and other cotton fibers, treated with borates for fireproofing and made into batts.
I saw it on a couple of Holmes episodes
I just installed some in a basement finishing project for sound proofing in between the floor joists.
I have seen it several times in Ads. It seems that it is made from blue jeans cotton fibers. Am I right in this aspect?
I've seen it once in a media room before the drywall went up. Its not something you can just walk in and buy around here
Try Home depot
http://www.homedepot.com/p/t/202710055?langId=-1&storeId=10051&catalogId=10053&N=5yc1v&R=202710055#

UltraTouch 16 in. x 48 in. Denim Insulation Multi-Purpose Roll (6-Pack)
Model # 60306-16482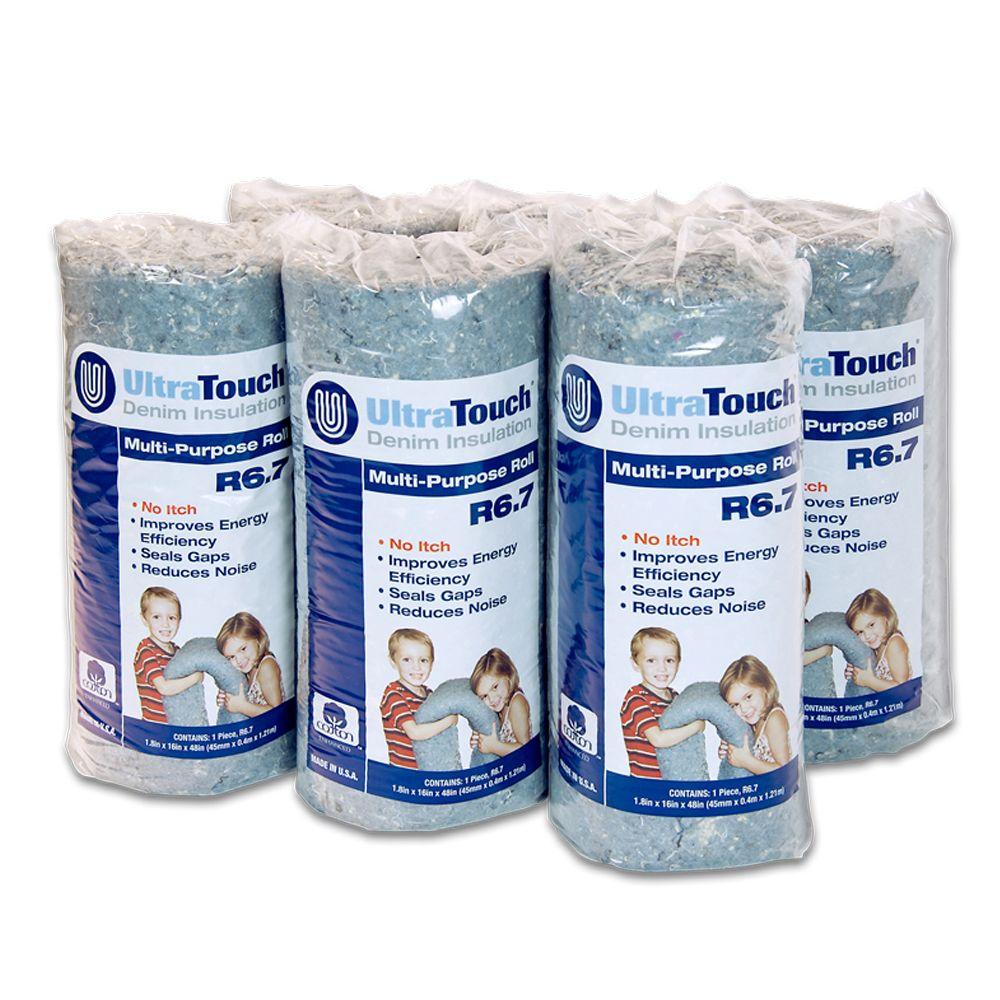 ---
---
Not in the stores around me… You can order it at contractor desk but its not on the shelf