I'm just going to leave this here.:mrgreen:mrgreen:
Whats exactly wrong with it Wayne?
sloping more than 1/4" per foot:cool:
What Shawn said and it has been causing issues with back ups
inspectors?
1/4" is minimum where is max stated
guess they've never seen vertical from story above or a muni tie in
pretty sure block isn't approved support ;~))
Why, some 3" and 4' waste lines are vertical, i.e stilt homes.
Horizontal run should not slope more than suggested.
Why?
Because you want the chunks to float down the river and not get left behind.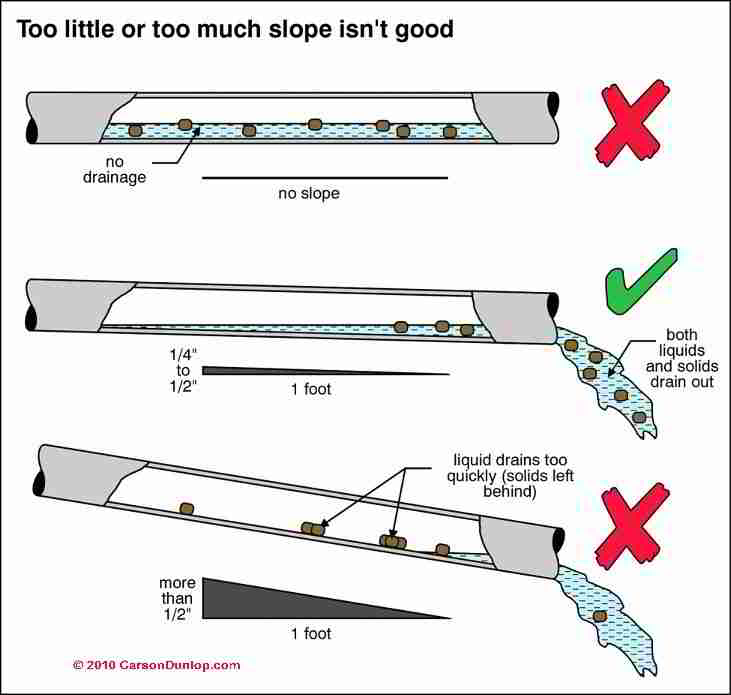 Yes, for the horizontal run. At some point, you have to get to the tap which may be quite a bit lower than the run under the floor…
Then you do it with a vertical drop and sweep el not a 45 deg. problem waiting to happen.
The initial drop is 15 ft away . Thanks for the graphic Mike that's cool