Went ladder shopping today, I'm getting a lil to old to be lugging around a 90lb 24' Gorilla and 6 & 8' Fiberglass Step Ladders.
Bought a 13' folding Werner, a small 2' Step for reaching filters, a 4' folding aluminum and 12.5' Extend & Climb.
Swore I would never buy another telescoping Ladder, but the Extend & Climb has a different locking mechanism than Telesteps, which I almost killed myself on when one of the Pins snapped off years ago.
I thought it would be handy in tight quarters, if you fell, would prolly land on a bunch of dirty clothes on the master bed closet floor, where most-many ceiling attic accesses are located here.
Anybody use the Extend & Climb?..Likes, dislikes?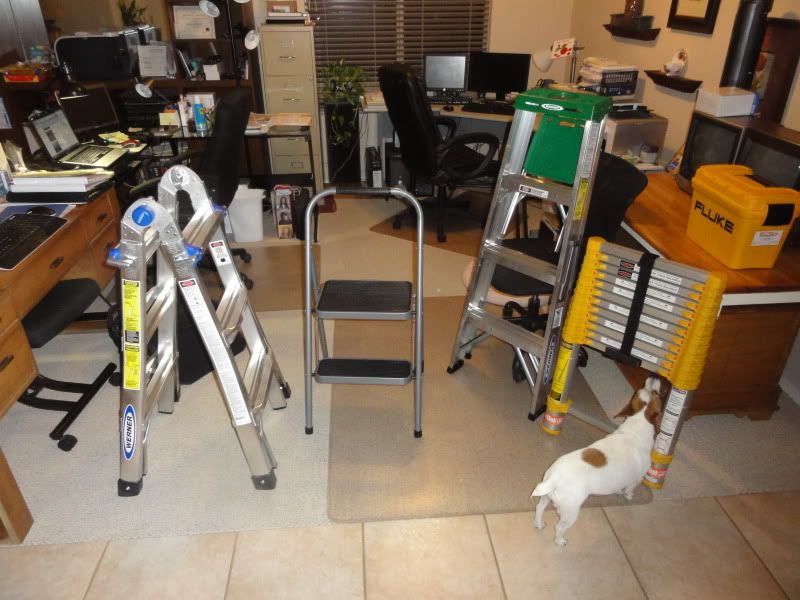 Dog seemed to like the Extend & Climb—