No it is not ok, can't you see that the undersized lightning rod is laying on the patio cover.
Just a little better than this bucco:p Why are the stop signs under the stucco uncle Dale?
Charlie's on the wire. What no punji sticks?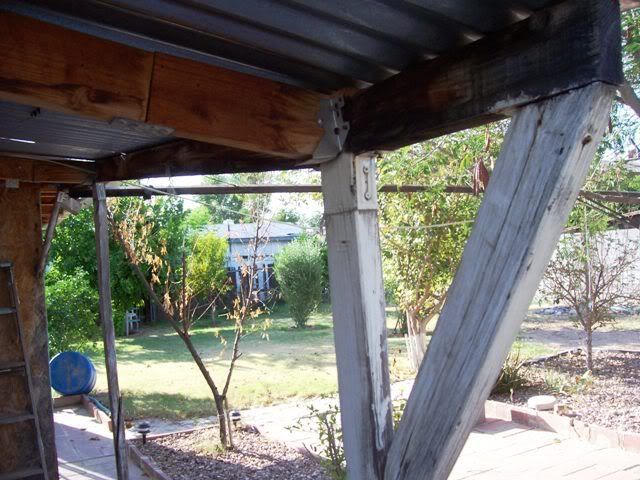 He asked me what he should do with this portion of the dwelling?
I told him to smash it into little pieces the city will pick-up next to the road…
Wow Dale, I told them the use of Saguarro ribs for a patio cover is fine, just add more, why are such a hard ssa?
Yep…just as I suspected…flower children…
Peace, Love, and Hippie Beads.
Did I thank you properly yet?:twisted:
Put the rain cap here.
What is that for the wood stove?
Yep.
I really can't imagine people paying you guys to find out what is wrong and what condition the house is in??
They have to be idiots.
Some of these pics a tear downs for God sake.
Marcel
Is that aluminum foil flashing?
No Nick, reflective roof paint/coating.
Vegas is calling you!..
Those pics all from the same property? Good Lord!:shock:
That one's a keeper!